Jarritos Grapefruit – Soda
October 27, 2023
Chamoy Sauce – Chilerito
October 27, 2023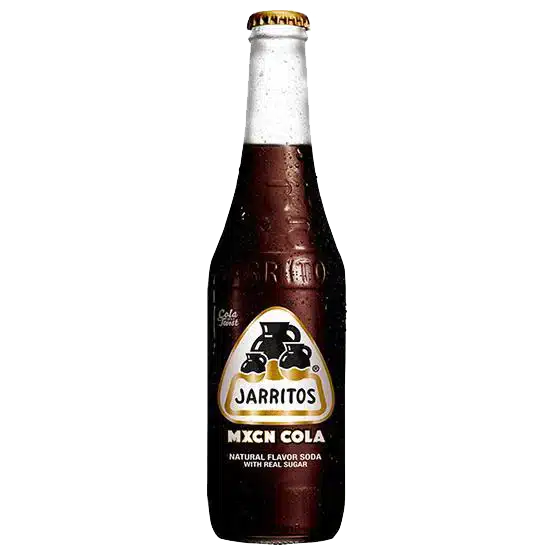 Size: 370ML
Product Description
Jarritos Mexican Cola is a cola soda with an authentic and delicious flavor. This drink is known for its unmistakable cola flavor, which perfectly combines sweetness and a hint of caramel.
Recipe Ideas:
Cola Float: Serve a scoop of vanilla ice cream in a tall glass and pour Jarritos Mexican Cola over the ice cream to make a classic cola float.
Cola Cocktail: Combine Jarritos Mexican Cola with a splash of rum and a slice of lime for a refreshing cola cocktail.
Barbecue Sauce: Use Jarritos Mexican Cola as the base for a homemade barbecue sauce. Its sweetness and caramel flavor will enhance your grilled meats.