Nestle Media Crema
October 30, 2023
Juanita's Mexican White Hominy
October 30, 2023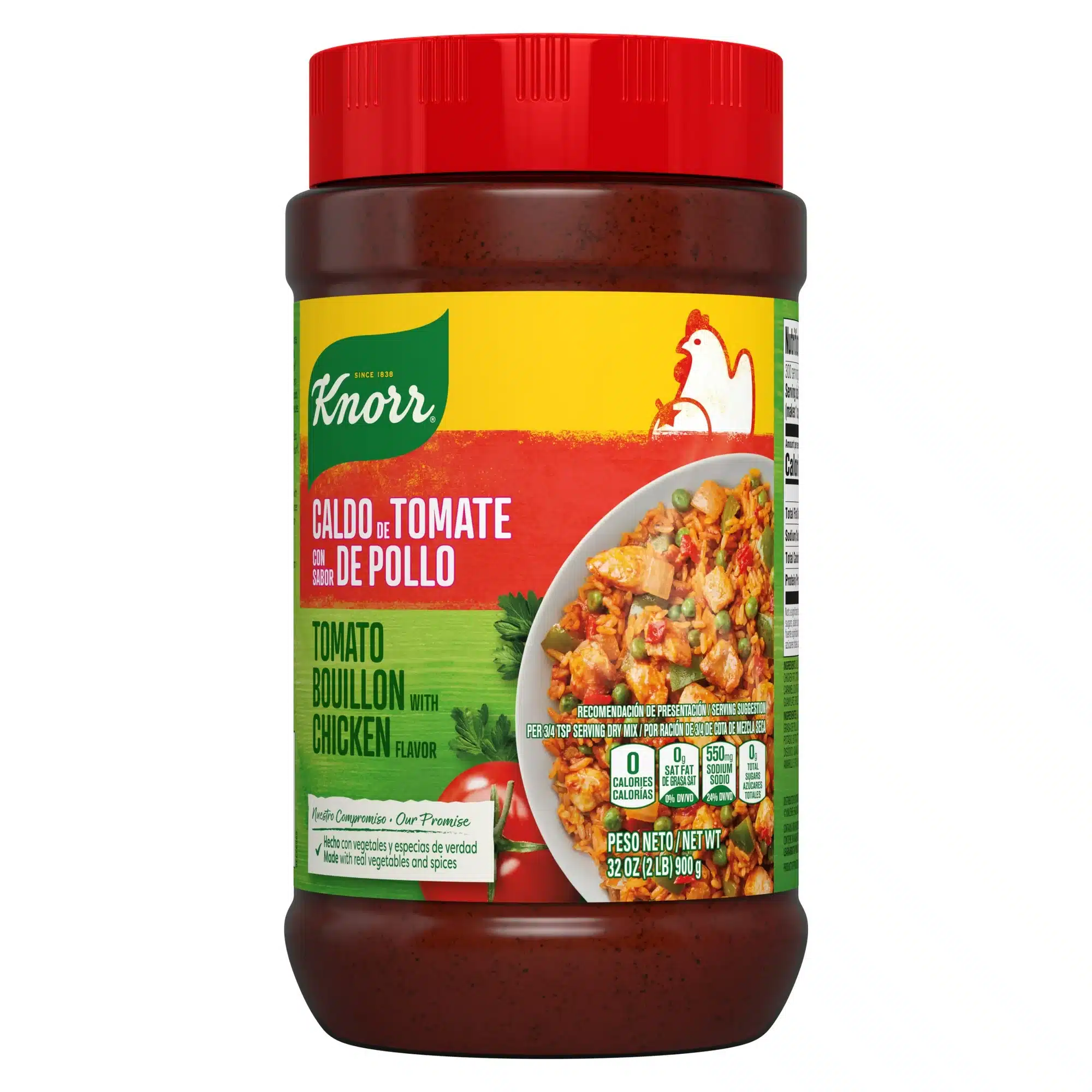 Size: 900gr
Product Description
Knorr Chicken Flavored Tomato Bouillon is a convenient powder that dissolves in hot water to create a delicious soup or broth base. Its blend of tomato and chicken gives a unique, comforting flavor to your dishes.
Intense Flavor.
Practicality.
Versatility.
Knorr Chicken Flavored Tomato Soup Recipe Ideas
Chicken Tomato Soup: Simply dissolve the cube in hot water and add pieces of chicken and tomato for a delicious soup.
Flavored Rice: Use the broth as a base for cooking rice, adding a touch of unmatched flavor.
Sauces and Stews: Add the chicken-flavored tomato broth to your sauces and stews to give them a special touch.