Maltin Polar – non-alcoholic malty drink
October 27, 2023
Squirt – Grapefruit Flavored Soft Drink
October 27, 2023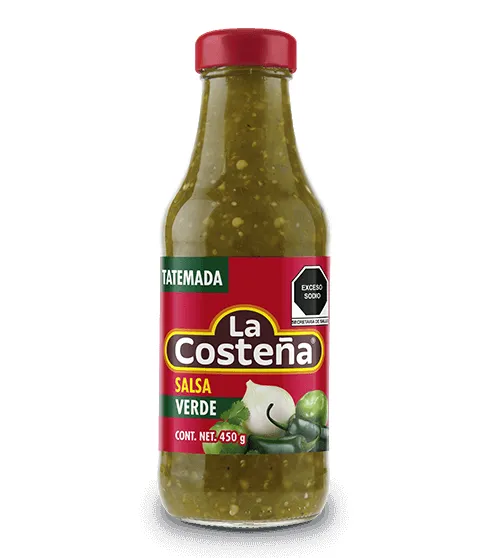 Size: 455 ML
Product Description
La Costeña's Salsa Verde Mexicana is a delicious green sauce made with tomatillos, chiles and other fresh ingredients. It is an essential condiment in Mexican cuisine and is used to flavor a wide variety of dishes.
Authentic Flavor.
Versatility.
Rich Flavor.
Convenience.
Mexican Salsa Verde Recipe Ideas:
Chicken Tacos: Add La Costeña's Salsa Verde to your chicken tacos for an authentic and spicy touch.
Enchiladas Verdes: Top your enchiladas with this sauce and enjoy a traditional Mexican dish.
Salsa Verde Dip: Mix Salsa Verde with avocado and create a delicious dip for your nachos or chips.